This is a page for my favorite comic creators: Morvan & Buchet, Duval & Quet, Dufaux & Marini, Pratt, Schuiten & Peeters, Pazienza, Druillet, Bilal, Moebius, Jodorowsky, Liberatore & Tamburini, Caza, Loustal, Manara, Altuna, Varenne, Crepax, Serpieri
Morvan & Buchet
Duval & Quet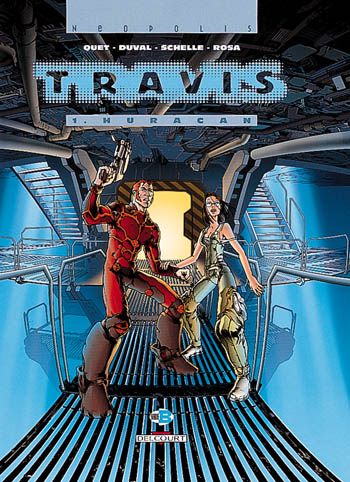 Dufaux & Marini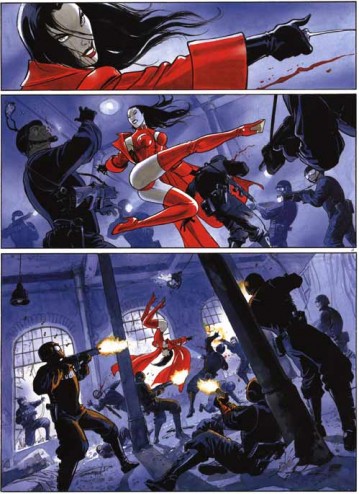 Raptors (Rapaces)
"In truth, I tell you my brothers… We'll have to keep vigilant not to give in to the minions of self-conceit! Every race, every civilization comes to its end through no fault but its own…"
Hugo Pratt

"Qui dit Hugo Pratt, pense Corto Maltese, et qui pense Corto Maltese dit Pratt. S'il est vrai que Corto Maltese a grandement contribue au succes d'Hugo Pratt, il n'en demeure pas moins qu'il est apparu assez tardivement dans la carriere du dessinateur."
Schuiten & Peeters
Andrea Pazienza
Philippe Druillet
Enki Bilal
Moebius
Alejandro Jodorowsky

Alejandro Jodoroswky – Albums
Alejandro Jodorowsky – Hotweird
Jodorowsky in English
Jodorowsky – Albums (French)
"I think that if you want a picture to change the world, you must first change the actors in the picture. And before doing that, you must change yourself. Right? This must be done…I must kill myself, and I must be born…the audiences must be assassinated, killed, destroyed, and they must leave the theater as new people. This is a good picture." A. Jodorowsky, 1971.
Tanino Liberatore and Stefano Tamburini
"It is my great pleasure to introduce this work by Tanino Liberatore and Stefano Tamburini. They have given us a mechanical creature with more passionate violence than any human character I have ever seen in the comic medium. Ranxerox is a punk, futuristic Frankenstein, and with the under aged Lubna, they are a bizarre Beauty and the Beast. This artist and writer team have turned a dark mirror to the depths of our Id and we see reflected the base part of ourselves that would take what it wants with no compromise, no apology and woe to the person who would cross us. But it is all done with a black, wry, satirical sense of humor."
Caza
"Philippe Caza, auteur de bande dessinee (BD) et illustrateur de science-fiction (SF) vous invite a visiter sa page Web perso (PWEP!)…"
Loustal
Milo Manara
Horacio Altuna
Alex Varenne
Guido Crepax
Paolo Eleuteri Serpieri